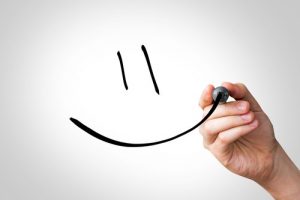 How would your customers answer?  What would customers say about you? In your approach, your Customers' Experience should be one that is continually evolving.
Today, every aspect of your customer's experience needs to be carefully thought out and process driven.
In addition to impeccable service and product/service knowledge, there are many other elements that can bolster and enhance your customers' experience.
Here are some questions to ask yourself to see if you are SMILE WORTHY:
When someone calls/emails/live chats with your business, are they quickly and warmly welcomed by a live agent? Are they treated in a manner that makes them feel valued and that their call is important to you?
When you send out your invoices for payment, do you use the opportunity to thank them again for their business?
Do you have a strategy in place that will keep your customer updated on benchmarks or changes as they evolve throughout a process?
When a question is asked, or concerns are expressed, do you explain things in a manner that is consumer friendly and not condescending?
Do you take the time to understand, learn and adapt to any differences in culture, ideology or technology that could impact your working relationship?
Regardless of the industry you are in, or the product or service you are offering, you should constantly be looking at ways to ensure that your customer has an exceptional customer service experience every time bar none.
KEEP LOOKING FOR WAYS TO UP YOUR GAME!