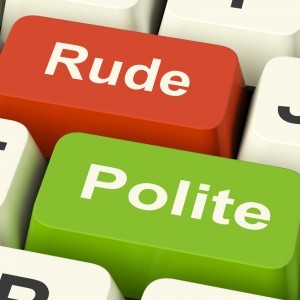 In today's fast paced world of email, text, messaging and even good-ol' phone calls, what you say can be taken the wrong way, thus making business etiquette even more important.
Especially in writing.
For many people the transition from getting your point across in an email versus a conversation has been a painful one with little to no training as to HOW to navigate that transition.
Some things we have learned are:
Make sure your email or written response is devoid of emotion.
Be extra sure about spelling and grammar
Never complain
Begin with a polite greeting: Good Morning
Reading bullets is easier than reading paragraphs
Short is best
Start with your key point
Ask a question at the end to stimulate a response
No matter who, how or where, any contact with a Customer through your organization is a part of your Brand — therefore the Customer Experience, becomes a part of your Reputation. And REPUTATION– is still a part of marketing that has immense value. So, if you get accused of being Overly-Polite…you can thank us later…:.)